Upgrade, Not Replace
RCGI is a leader in automotive electronics training development for aftermarket automotive installation professionals. We are leaders in the integration of OEM automotive infotainment systems to work with aftermarket mobile audio/video products. Our OEM audio integration training program covers the "need to know" information that installation professionals require while working with modern infotainment systems in new passenger vehicles and achieve predictable, great sounding outcomes.
We've presented our OEM audio integration training process all over the world, including with many leading independent retailers, international distributors and at industry trade shows.
Whether you attend training at our Tempe, AZ facility in partnership with Mobile Solutions, have us  deliver training in your location, or develop something specific for your product or company, Ramsey Consulting Group has the expertise to get you ahead of the learning curve in OEM audio integration.
Our process preserves the factory look and functionality, including ADAS safety features like telematics, reverse camera, back up and blind spot system audible or visual indicators. It also ensures retention of Bluetooth® HF and A2DP streaming as well as spoken prompts from navigation, speech-to-text features and virtual assistants.
Manufacturer benefits are a greater acceptance of related products in the marketplace, lowering the burden on technical support staff, decreasing product returns and a more capable retailer network.
Retailer benefits are a greater efficiency and repeatability, increased confidence in approaching new vehicles and increased profitability from eliminating wasted efforts.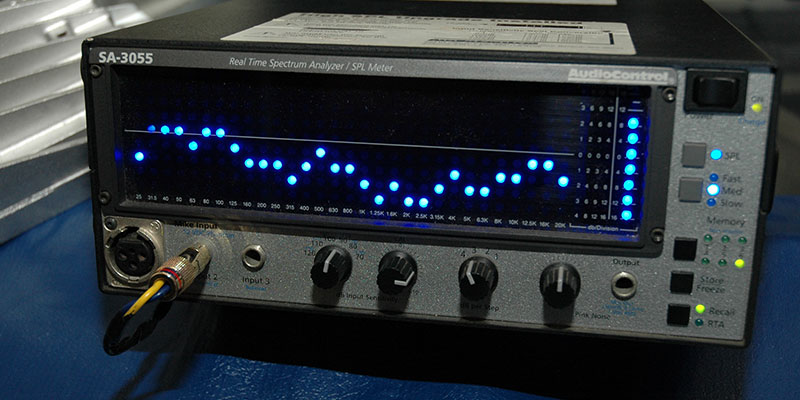 With completion of the OEM audio integration training, participants will understand the necessary measurement tools to collect data in real time for challenging vehicles.
Many leading industry manufacturers of OEM audio integration products support RCGI training including AAMP Global, Alpine, Audio Control, Audiofrog, Elettromedia USA, JL Audio, NAVTV, ORCA Manufacturing, Rockford Corporation and Scosche. Thanks to continued support through product allocation for training purposes, we can maintain the most up-to-date information on OEM audio integration strategies that can be implemented right now, today.